TRIPLE CHOCOLATE PROTEIN PANCAKES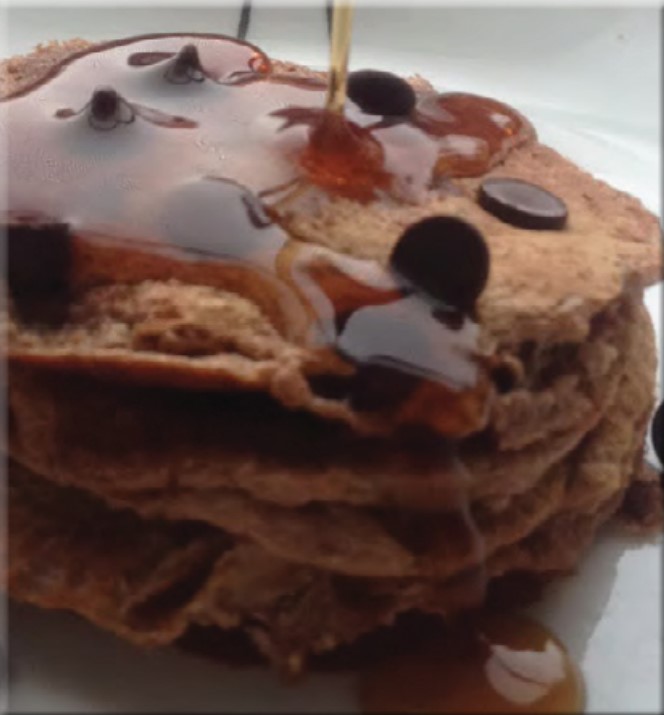 DIRECTIONS
In a blender, combine 1/2 cup unsweetened almond milk, 1 scoop chocolate protein powder, and 1/4 cup oats.
Cook on medium heat. Spray your skillet in between each pancake. Pour your batter slowly and be patient- these take longer to cook than normal pancakes, flip when bubbles appear. Yields 6 medium sized pancakes.
For the syrup, combine 1/4 cup sugar free maple syrup and 1 tsp chocolate extract.
Top with dark chocolate chips.